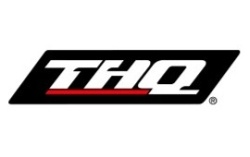 THQ CEO talks benefits of eliminating physical media from games industry.
Chief Executive
Brian Farrel
predicted that the industry will soon abandon physical media entirely for games consoles, favouring cloud computing solutions instead. He made his comments at the
Cloud Gaming USA Conference
while making a presentation.
He argued that the lack of physical media could save money for hardware makers, since they would not have to include an optical drive in their consoles. For developers and publishers, it would cut costs associated with producing, storing and shipping inventory.
"The box, ship, and done model is transitioning to observe, measure, and modify,"
Farrell said, adding that
the industry is moving to
"a games-as-a-service model where direct consumer feedback allows the ability to operate in this always on, always connected environment."
Farell acknowledged that the content of the game matters more to consumers than the way in which it is delivered to them.