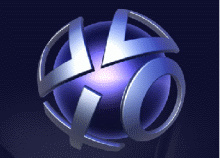 New Terms Of Service for Sony's PlayStation Network make it nearly impossible for their customers to sue over any future data breaches.
The TOS changes were rolled out as part of a consolidation of Sony online services into Sony Online Services. The new terms affect both PSN and Sony Entertainment Network customers.
The TOS sets out a dispute resolution process designed to make it as difficult as possible for Sony to be sued by users of their online services:
If you have a Dispute with any Sony Entity or any of a Sony Entity's officers, directors, employees and agents that cannot be resolved through negotiation within the time frame described in the ?Notice of Dispute? clause below. Other than those matters listed in the Exclusions from Arbitration clause, you and the Sony Entity that you have a Dispute with agree to seek resolution of the Dispute only through arbitration of that Dispute in accordance with the terms of this Section 15, and not litigate any Dispute in court. Arbitration means that the Dispute will be resolved by a neutral arbitrator instead of in a court by a judge or jury.
A "Dispute," as defined in the new TOS covers all disagreements,
"whether based in contract, statute, regulation, ordinance, tort (including, but not limited to, fraud, misrepresentation, fraudulent inducement, or negligence), or any other legal or equitable theory."
The most controversial new language requires Sony to approve their customers' participation in class action lawsuits.
You read that right. If you want to join a class action lawsuit, you must first get permission from Sony during the arbitration process:
ANY DISPUTE RESOLUTION PROCEEDINGS, WHETHER IN ARBITRATION OR COURT, WILL BE CONDUCTED ONLY ON AN INDIVIDUAL BASIS AND NOT IN A CLASS OR REPRESENTATIVE ACTION OR AS A NAMED OR UNNAMED MEMBER IN A CLASS, CONSOLIDATED, REPRESENTATIVE OR PRIVATE ATTORNEY GENERAL ACTION, UNLESS BOTH YOU AND THE SONY ENTITY WITH WHICH YOU HAVE A DISPUTE SPECIFICALLY AGREE TO DO SO IN WRITING FOLLOWING INITIATION OF THE ARBITRATION.
Hidden in the arbitration clause (Section 15), there are instructions for opting out of the arbitration requirements, but you have only 30 days from agreeing to the TOS to do so and you must notify, Sony in writing:
RIGHT TO OPT OUT OF BINDING ARBITRATION AND CLASS ACTION WAIVER WITHIN 30 DAYS. IF YOU DO NOT WISH TO BE BOUND BY THE BINDING ARBITRATION AND CLASS ACTION WAIVER IN THIS SECTION 15, YOU MUST NOTIFY SNEI IN WRITING WITHIN 30 DAYS OF THE DATE THAT YOU ACCEPT THIS AGREEMENT. YOUR WRITTEN NOTIFICATION MUST BE MAILED TO 6080 CENTER DRIVE, 10TH FLOOR, LOS ANGELES, CA 90045, ATTN: LEGAL DEPARTMENT/ARBITRATION AND MUST INCLUDE: (1) YOUR NAME, (2) YOUR ADDRESS, (3) YOUR PSN ACCOUNT NUMBER, IF YOU HAVE ONE, AND (4) A CLEAR STATEMENT THAT YOU DO NOT WISH TO RESOLVE DISPUTES WITH ANY SONY ENTITY THROUGH ARBITRATION.
Read the entire TOS document below: