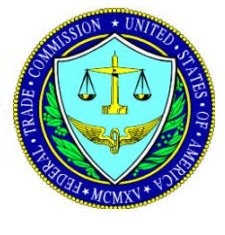 The US Federal Trade Commission (FTC) has proposed changes to the rules governing Internet privacy for children under the age of 13.
Among other things, the existing rules, which went into effect in 2000 after the passage of COPPA, the Children's Online Privacy Protection Act, require online service operators to obtain parental consent before collecting, using, or disclosing personal information from children under 13 years of age.
A review of COPPA provisions is required by law every 5 years. The previous review, in 2005, resulted in no proposed changes.
This time around the FTC is recommending several changes, such as expanding the definition of "personal information" to include geolocation data and tracking cookies. They also want to reduce restrictions on certain types of data collection to make it easier for children to use services like social networks.
The commission also proposes the adoption of electronic scans of signed consent forms, video-conferencing, and use of government-issued identification for obtaining parental consent to collect information.
This would be offset by eliminating the option for consent via email, which is available to operators when collecting information only for internal use.
Among suggestions rejected by the FTC were suggestions that the agency petition Congress to expand COPPA to include minors above the age of 12. They rejected that idea, citing concerns it,
"might unintentionally burden the right of adults to engage in online speech."
If you would like to submit a comment on the FTC proposal, you can do so
either online
. You will need to include the text, "COPPA Rule Review, 16 CFR Part 312, Project No. P-104503" on comments.
You can read the entire 122 page proposal below.