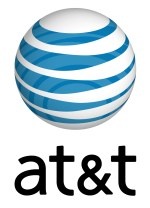 A group of 15 members of the US House Of Representatives sent a letter to President Obama yesterday asking him to support
AT&T's purchase of T-Mobile USA
.
In their letter, they parrot
AT&T
's claims that the deal will result in thousands of jobs being created and increased investment in high speed data networks across the country. Those would be excellent reasons to approve the buyout.
But do they have any basis in reality? If you believe
AT&T's promises to investors
the answer would be no.
The letter claims:
the merger will engender new private investment to deploy wireless high speed Internet access services to 97% of the U.S. population. Coverage of this magnitude will necessitate an additional $8 billion investment from AT&T over and above its current industry leading capital investments.
But that's not what
AT&T
is promising investors. In fact they are promising $10 billion in infrastructure savings over the next four years and another $10 billion in
"Avoided purchases and investments."
And of course
AT&T
really
has no choice
about investing in their infrastructure. Their chief rival, market leader
Verizon Wireless
, has built entire marketing campaigns around the deficiencies of
AT&T
's data coverage.
Not investing in their network simply isn't an option.
In the letter, the Representatives also claim:
the merger will reduce unemployment. AT&T has announced plans to repatriate 5,000 jobs that are currently being performed overseas. In addition to these 5,000 jobs, a recent study has shown that the merger will create somewhere between 55,000 and 96,000 new jobs to integrate the two networks and upgrade facilities.
Once again, this is a different story than
AT&T
is telling investors. Instead they promise another $10 billion in savings on support costs, including call centers, as well as billing and customer service.
It may be true that 5,000 jobs would be introduced to the US, but how many jobs would be eliminated?
What the letter completely fails to address is the Justice Department's primary claim in
their antitrust lawsuit
that reduced competition would be damaging to the mobile broadband market. You don't have to look any further than the wired internet business in the US to see why that's a real concern.
In his book,
The $300 Billion Broadband Scandal
, Bruce Kushnik detailed how US telcos were allowed to dominate the wired broadband market with promises of nearly universal 45Mbps fiber to the home connections by 2004 and competitive, open networks.
The actual result has been a duopoly in most markets with high prices and speeds that trail other developed countries by a wide margin.