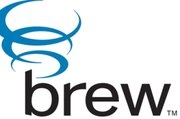 According to Qualcomm's President of Internet Services, the company plans to slow down on its BREW mobile OS, seen on feature phones for 10 years now.
Says Rob Chandhok (
via Om
):
[It's] not really the thing that's in the spotlight for us anymore….we shouldn't be too surprised: it's been around for 10 years, there aren't too many operating systems that have been around with only a couple of revisions in 10 years in the market….the pace might be a little bit slower than it was before, just because the market has changed.
The company will continue to develop the Brew OS, but at a slower pace and only for low-end devices (feature phones).
Eventually, the operating system will be completely killed off, especially as the world transitions to smartphones.