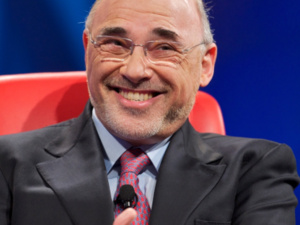 HP's newly fired CEO Leo Apotheker gets to leave with a golden parachute.
Spending just 11 months on the job,
Apotheker gets to walk away
with $25 million in severance, in addition to his $1.2 million salary and $4 million signing bonus. The CEO made about $100,000 per day while losing the company $20 billion in market value.
The golden parachute will be $7 million in cash and $18 million in stock options that vest immediately and leave him in charge of 800,000 shares of
HP
.
Former CEO Mark Hurd, who was fired last year after a sex scandal, was given severance pay of $12.2 million and was eligible for up to $53 million but he instead took a job with Oracle.
The HP board of directors just signed former eBay CEO Meg Whitman on as new CEO.