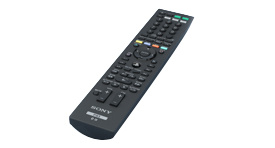 Later this month,
Sony
will release an updated version of its PS3/Blu-ray remote control, one that adds TV controls.
Additionally, the controller should make it easier to use Netflix via Sony devices, says the company.
The new controller has TV and Volume controls and the other standard features of the remote, including PS3 controls (including shoulders buttons).
Sony released the controller in Japan all the way back in March and is now releasing it in the U.S.
Expected price is $25-30.
Check the controller
here.