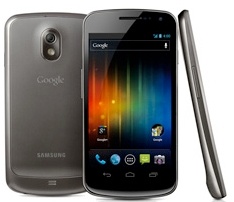 In less than a year, the Galaxy S II has taken the world
by storm
. It was the first in a long line of so-called iPhone killers which appeared to live up to the title.
But along with all the hype and rave reviews came a
campaign of lawsuits
from
Apple
asking for
Samsung
phones
and tablets
running Android to be banned in nearly every
major market
in
the world
.
While most companies use their patents to extract licensing fees from their competitors,
Apple
has
made it clear
they have no intention of allowing other companies access to theirs.
Clearly that has led to a shift in strategy from
Samsung
. According to Korea's Yonhap News Service, Shin Jong-kyun, president of
Samsung
's mobile division,
told reporters
his company took great pains to ensure the Galaxy Nexus doesn't infringe on any
Apple
patents.
If
Samsung
is correct about the Galaxy Nexus being safe from
Apple
lawsuits, it would make sense for them to phase out the Galaxy S II before
Apple
's lawsuits can do any serious damage to
Samsung
phone sales.
As the
first device
to run Android 4.0 (Ice Cream Sandwich), the Galaxy Nexus is already the logical choice to compete head to head with the iPhone 4S.