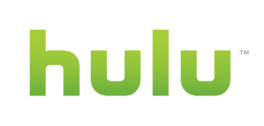 Hulu has announced today that they have signed an agreement to stream in-season episodes of CW content.
Very similar to the deal just made with Netflix, the agreement allows for episodes for the next 5 years. Hulu Plus subscribers will get in-season episodes of the content the next day.
Free Hulu users will get the in-season episodes 8 days after they air.
The shows available are "Ringer," "Hart of Dixie, "The Secret Circle," "The Vampire Diaries," "Gossip Girl," "Supernatural," "Nikita," "90210" and "
America's Next Top Model
."
Says the CW:
Our new arrangement with Hulu only affirms the incredible value of The CW?s series, as well as amplifying the immense power of the broadcast network model. As we increase the amount of year round original programming on The CW, this deal provides our shows with greater exposure on a new platform, helping build even more awareness that will drive viewers back to the network and its affiliates. We see this as a win for everyone involved, the network, the stations, Hulu and ultimately, the viewers.