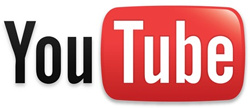 Music videos push video-sharing guide up behind Facebook.
Figures released by Internet research company
Experian Hitwise
show that visits to video-sharing websites have gone up by more than a third in the UK in the past year. Predictably, YouTube has taken the bulk of this new traffic, accounting for about 70 percent of the increase.
The main driver of more UK users flocking to web videos is music, which accounts for about 33 percent of the hits. Music videos are followed by TV shows at 17 percent, films at 11 percent, gaming content at 10 percent and news at 9 percent.
Of the music being sought by UK users,
Lady Gaga
was the most popular artist.
The research was carried out between September 2010, and September 2011. UK users spend about 240 million hours per month watching videos, with YouTube accounting
for more than 184 million hours
itself.
While YouTube is now in third place in the UK behind Google and Facebook, it is still a long way off social networking in terms of usage. The same research showed that UK users spent upwards of 800 million hours on social networking sites, such as
Twitter
and
Facebook
.