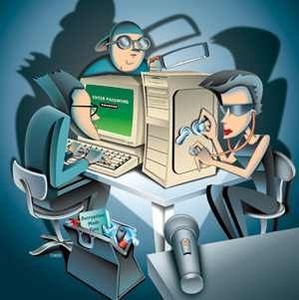 Six Estonian natives have been arrested today and charged with a scheme that brought in $14 million in fraudulent profits.
Four million computers worldwide were hijacked, and Internet users were often re-routed to sites that helped rack of the profits via ads.
Of those computers, 500,000 were in the U.S. and included PCs being used by government agencies like NASA.
Reads
the indictment
:
The defendants engaged in a massive and sophisticated scheme that infected at least 4 million computers located in over 100 countries with malicious software or malware. Without the computer users' knowledge or permission, the malware digitally hijacked the infected computers to facilitate the fraud.
The re-routed sites were pages that mimicked legitimate sites like ESPN.com, Amazon.com, and Netflix.com and profits were made whenever users clicked on ads.