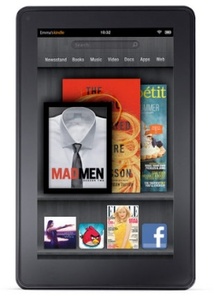 Just one day after release, the Kindle Fire has already been rooted.
On the XDA forums, the developer has rooted the popular tablet using
ADB
and SuperOneClick 2.2.
By rooting the device, you can side load apps and eventually add custom
ROMs
to the device.
For those on the fence, Amazon has said it will not try to stop people from rooting their devices, but did not go out of its way to encourage it.
For those interested, read the post here:
[ROOT][ONE-CLICK] How-To Get ADB running AND Root with SuperOneClick