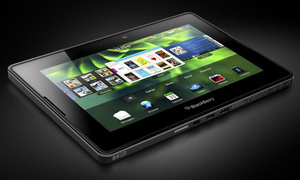 Staples and other major retailers are preparing to fire sale the RIM BlackBerry PlayBook tablet this holiday season in an effort to clear out remaining inventory of the unpopular tablet.
Starting this afternoon, Staples in Canada will slash $300 off the price, bringing the base 16GB model to just $199, in line with the Kindle Fire. The 32GB and 64GB models will sell for $299 and $399, respectively.

The sale will run from today until December 1st.

While the Canadian fire sale is first, American fans are expected to get a similar deal starting on Black Friday, next week, in Staples and potentially other retailers like Office Depot.

The underwhelming tablet saw just 200,000 units sold last quarter, about 50 percent lower than analyst expectations.