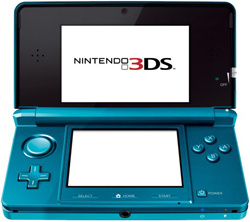 Nintendo
has shown off two custom made real-life Mario Karts, built by West Coast Customs of "Pimp My Ride" fame.
The karts are the ones driven by Mario and Luigi in the upcoming
Mario Kart
7 for
3DS
game.
West Coast Customs says the electric cars can actually be driven and Nintendo will be giving both away next month as part of its GameStop PowerUp Rewards promotion.
Both companies have kept quiet on how the cars were built and how much they cost but the project will be showcased in a special in February on TV.
Says West Coast (via
PCM
):
We've played Mario Kart games for years, so it's a dream come true to bring these karts to life. We think people will be blown away by seeing these cool video game vehicles in person.