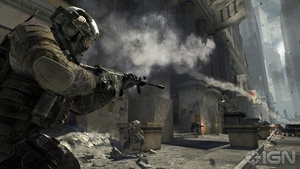 Infinity Ward announced this weekend that it had banned 1600 Modern Warfare 3 players, each accused of using glitches in the game to either hack or cheat in-game.
More players are expected to be banned as the week progresses.
Says the company via Twitter:
Any attempt to cheat, hack, or glitch in #MW3 will not be tolerated. 1600+ bans issued. Updates in works. Please [continue] to report offenders.

We are doing mass bans on PC as well while we work on updates.
The company is also working on hot fixes.
Modern Warfare 3, the latest in the blockbuster franchise, has made over $900 million in sales since its launch earlier this month, smashing all previous records for gaming launches.