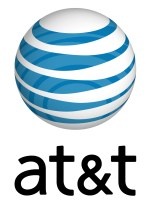 Julius Genachowski wants proposed merger sent to administrative law judge.
The Chairman of the Federal Communications Commission sent a draft order to fellow commissioners in which he cites FCC staff findings related to the merger's impact on competition in the market, and on jobs.
"The record clearly shows that -- in no uncertain terms -- this merger would result in a massive loss of U.S. jobs and investment,"
an FCC official said, according to
Reuters
. AT&T's planned merger is already in the firing line of the U.S. Justice Department.
The DoJ went to court in August to oppose the purchase on antitrust grounds, with a trial due to commence in February. Any proposed administrative hearing at the FCC would only begin after the antitrust trial, effectively ensuring that another roadblock is prepared.
AT&T said it is disappointed with the FCC action, and disputes its findings related to job losses and investment. The No. 2 carrier in the United States cited $8 billion in broadband investment and commitments on job preservation and enhancement.
"This notion, that when government spends money on broadband it creates jobs, but when a private company spends money it doesn't, is clearly wrong on its face,"
said
Jim Cicconi
, AT&T executive, referring to a $4.5 billion annual fund to promote broadband to underserved communities, which the FCC says will create 50,000 jobs over six years.
Genachowski's order requires approval by a majority of commissioners to go ahead. He can be expected to get support of two fellow-Democrats on the panel, while the agency is left with just one Republican currently.