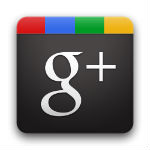 Google+ is part of a larger plan, apparently.
When
Google+
launched this year, it was described as the search giant's best effort in the social space, and possibly the biggest threat to Facebook's dominance of the field so far. Why not? It hit 10 million users within 16 days, compared to two years for
Facebook
and
Twitter
.
After 100 days in operation, it hit a 40 million milestone. On paper, it would certainly look like a winner, but a tally of registered users cannot tell a complete story about the popularity of a web service nearly as well as analytical data.
Chitika
, a web analytics firm, reported that the Google+ excitement began to fade just a month after its public launch. Its data shows a 60 percent drop in traffic. As for the number of registered users, Google has not released updated figures since September.
Media outlets have already dug the ditch, with
Forbes
publishing a Eulogy for the service, and
Slate
declaring in a headline that,
"Google+ is dead"
. Well, not so, according to Google.
Bradley Horowitz
, vice-president of product at Google+, says that it is aimed at being more than simply a social networking service.
"Google+ is a foundational element for identity, relationship, interest across all we're doing at Google,"
Mr Horowitz told
BBC News
.
Google is really attempting to build a social layer across all of its services, including
GMail
,
YouTube
and
Blogger
, helping to tie them all together.
"Everything we do is going to be informed by this sense of person and interest and relationship, so that all users' data can be used in their interest at their discretion,"
Mr Horowitz says.
"So the concept of Google+ dying, it's a misunderstanding of what we're doing. We have not even begun, let alone these reports of premature demise."