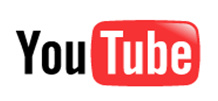 YouTube VP of global sales Lucas Watson
has noted this week
that the global video site is now serving up 3.5 billion videos every day.
Watson made the announcement during a presentation at the Monaco Media Forum.

In May, YouTube announced that it was delivering 3 billion videos per day and in May 2010 the number was 2 billion.

Additionally, the site has 800 million unique viewers per month making it the third most trafficked site in the world.

65 percent of all viewers are non-English speakers.