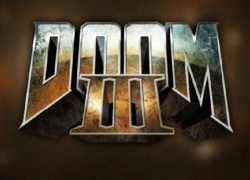 Legal nag solved, source code in wild.
The source code for the 2004 shooter
Doom 3
has been released publicly by id Software. It was ready to be released a couple of weeks back but a small legal nag had held it up.
A shadow stencilling technique discovered independently by
John Carmack
back in 1997 had been separately patented in 2002 by Creative Labs, and so the lawyers
were reluctant to clear the release
of the source code.
Carmack solved the problem by rewriting the code in question. President of id Software, Todd Hollenshead, announced the release of the code on via Twitter on Tuesday, which is available from
GitHub
.
Doom 3 sold more than 3.5 million copies.