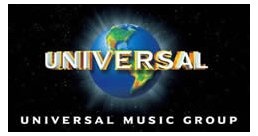 Universal Music Group seeking over $17 billion in damages.
The music industry giant claims that
Grooveshark
employees uploaded more than 100,000 pirated songs to the website. It alleges that even the chief executive,
Samuel Tarantino
, uploaded 1,791 pirated songs at least, while
Nikola Arabadjiev
, head of quality assurance efforts, allegedly uploaded over 40,000 songs.
Universal is seeking $150,000 in damages for each of the 113,777 tracks, or about $17.1 billion.
Grooveshark responded to the lawsuit by saying it is based on blatantly false data and on a
"gross mischaracterization of information."
Marshall Custer
, general counsel for Grooveshark, said in a statement that Universal's claims
rest almost entirely on an anonymous blog comment
.
The comment itself was posted to an entry on the
Digital Music News
blog. The blog post was about the band
King Crimson
, and its attempt to have music removed from Grooveshark, which was not a success.
The commenter claimed to work for Grooveshark, saying that employees are set a predetermined amount of weekly uploads to the system and are paid a bonus if they can exceed it. The commenter admits that the practice is neither legal or ethical and that the culture at Grooveshark from the top down is to view the industry, and artists, as the enemy.
Grooveshark says there is no truth at all to the blog comment, and said it will fight the Universal lawsuit in court, not in the press.