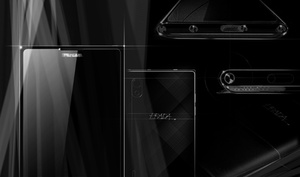 LG
has announced today the renewal of its mobile phone partnership with high-end fashion name Prada.
The two companies have already created two "premium" Prada phones in the past and the PRADA phone by LG 3.0 will launch in February of next year.
Says the Prada CEO:
The partnership between Prada and LG has always been characterised by an innovative approach and uncompromised quality of style, design and breakthrough technology. These values are common to both our brands, which have always anticipated, and often set, the trends in many fields. We were therefore delighted to cooperate again with LG in the development of the latest creation of the mobile communication industry.
Adds LG:
Our working relationship with PRADA is unique in its longevity and success, something no other phone company and luxury brand have been able to replicate. Having successfully launched two PRADA phones by LG, we look forward to collaborating further to develop premium handsets with a strong identity and the most sophisticated style.
The first Prada phone, launched in 2007, was the first touchscreen phone and sold over 1 million units.