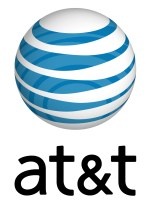 Firms will focus on Justice Department anti-trust lawsuit for now.
Earlier this week,
Federal Communications Commission (FCC)
chairman
Julius Genachowski
recommended the proposed $39 billion buyout of T-Mobile by AT&T be sent to an administrative law judge for review. The move is effectively seen as disapproval by the FCC chairman.
After eight months of a review, the FCC has come to the conclusion that if AT&T buys T-Mobile from
Deutsche Telekom AG
, it will hurt competition in the wirless space, as well as prompting job losses. Both AT&T and T-Mobile reject the findings of the FCC.
The deal is also opposed by the Department of Justice (DoJ) however, and it is bringing the case to court in an effort to stop the proposed merger from going ahead.
Now the firms have announced the withdrawal of its application to the FCC for a merger approval, in order to focus on the DoJ case first. Some analysts point out that by withdrawing the FCC application, they can avoid handing over documents that would then be used by the DoJ in its case against them.
Things are looking very bleak for the deal however, with AT&T admitting in a blog post that it
expected to take a $4 billion charge
because of break-up fees it will owe to Deutsche Telekom. The deal could be salvaged though if the firms agreed to greater conditions in settlement negotiations with the DoJ.
Deutsche Telekom has made no secret of its desire to stop operating its U.S. business, and has been looking for a buyer for T-Mobile for some time now.