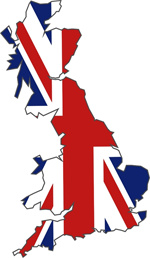 Strategy to protect UK digital economy against cyber attacks.
The
National Security Strategy
in the UK last year put hostile computer attacks on par with the threat of international terrorism to the region. This prompted ministers to provide £650 million for cyber-security measures, in particular for defence systems and key infrastructure.
As it stands, about 6 percent of the UK's GDP is generated by the Internet, and that figure is only likely to continue rising over the coming years. This embracing of the digital world carries an enormous security threat at all levels; to the public service, to private sector firms and to individual consumers.
The UK Government recognised the need for a national strategy to cover all bases. It will reveal a plan that will include using the intelligence agency
GCHQ
to prop up security in the private sector. The police force will get more cyber training and skilled army reservists will also be utilized.
A joint initiative between the public and private sector will bolster critical information sharing on emerging threats, and ensure a coordinated response. Individuals will be given more help and information to protect themselves, as the GCHQ reports that 80 percent of successful attacks could be avoided easily by doing simple things, such as keeping software up to date, A/V definitions up to date and being more aware of the methods commonly used to attack individuals.
The UK government reports that over 20,000 malicious e-mails are sent to its networks each month. The vast majority of all of these are the same e-mail scams that we all get from time to time just hitting government workers,
but as many as 1,000 are deliberately targeted
.
It was revealed earlier this month at a cyber-security conference in the UK that a very significant attempt was made to compromise computer systems of the Foreign Office and several other government departments during the summer.