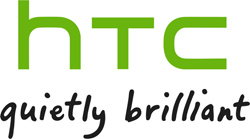 Patent firm talks tough after HTC withdraws appeal.
It
announced on Friday
that it would enforce an injunction from a February 2009 court decision in Mannheim, aiming to get
HTC
smartphones removed from German retail stores before the crucial holiday season. The news is a blow to HTC, which already is struggling to maintain its position in the volatile smartphone market.
"IPCom now intends to execute this injunction in the shortest possible time,"
the company said in a statement, after HTC withdrew an appeal against the February 2009 decision, due to be decided on next week.
"We will use the right awarded by the courts, likely resulting in HTC devices disappearing from shops during the crucial Christmas season."
HTC said it pulled the appeal because it found the ruling to be redundant, given that a German patent court is questioning the validity of the patent at the center of the injunction. Legal experts say that HTC can still battle to delay the injunction, while it is also expected to address two other patent issues.
HTC reported last month that revenue would fall up to 8 percent from the October - December period, leading to a drop in stock value.
"This represents an unwelcome distraction during an already difficult quarter for HTC,"
said
CCS Insight
analyst
Geoff Blaber
.