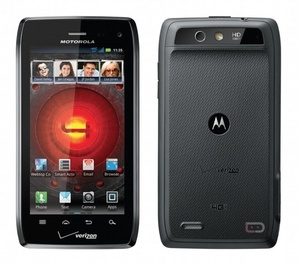 Droid-Life
now has official pics of the upcoming
Motorola
Droid 4.
Leaked spec sheets imply the phone will be released on December 8th.
Motorola's latest device will have a 4-inch qHD screen, a 1.2 GHz dual-core processor, 1GB
RAM
, a form-factor similar to the Droid Razr, a 5-row keyboard that is "edge-lit" and dual cameras 8MP/1.3MP.
The phone will also have a large 1785mAh battery.
Additionally, the device will be a world phone, including support for all radio bands and be 4G supported.
Pics (including a comparison that taunts Droid 3 owners, who bought the phone just months ago):