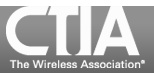 CTIA-The Wireless Association is to announce mobile app rating system with ESRB.
The
Entertainment Software Ratings Board (ESRB)
is tasked with providing content ratings to video games to help make consumers, and especially parents, more informed about what kind of content they are buying. ESRB works mostly with ratings for games released on console platforms.
Now the CTIA is to detail a partnership with the ESRB to introduce a content rating system for mobile apps. Many games are downloaded as apps by smartphone and tablet users, but
information provided by CTIA
so far suggests the new ratings will go beyond just games.
The wireless group said that
"applications will be rated based on age-appropriateness of their content and context,"
saying that more details will be provided tomorrow.
Apple's App Store and Google's Android Marketplace already provide their own proprietary content rating systems, as well as user-based quality ratings systems.