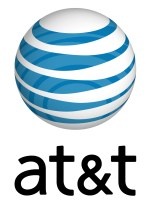 It wouldn't be the first time a shift from Blue to Red pushed through a deal involving AT&T.
As it stands, both the U.S. Department of Justice (DoJ) and the Federal Communications Commission (FCC) are opposed to
AT&T
's planned $39 billion acquisition of
T-Mobile USA
from
Deustche Telekom
. They are joined in opposition by public interest groups and competitors, large and small, in the wireless industry.
Essentially, both the DoJ and FCC believe that if the deal were to go through, then it would harm competition in the U.S. market, lead to job losses and potentially higher prices for consumers.
However, what would happen if the U.S. administration is removed from power by a victorious Republican candidate in 2012? Considering that the new U.S. President would make new appointments, it is not inconceivable to think that both the DoJ and the FCC would change their stance on the acquisition.
"If the Republicans win, there is a new FCC and a Republican administration will be a lot more positive toward this merger than a democratic one,"
said telecom analyst
Roger Entner
, founder of
Recon Analytics
.
Republican candidates are not shy about pushing for a reduction in regulations of all kinds; Rick Perry even suggested that the Environmental Protection Agency (EPA) be closed down. Herman Cain prides himself as a businessman and even Ron Paul's libertarian philosophy would be extremely helpful to AT&T.
In the late 1990s during the Clinton administration, SBC attempted to acquire AT&T.
Reed Hundt
, then-Chairman of the FCC, said
such a deal was simply unthinkable
. Fast-forward to 2004, when the Bush administration was in power, and the deal got approval. Of course, AT&T was also weaker at the time.
At this time, the prospect of the AT&T / T-Mobile deal seems to be coming to an end, but could history repeat itself?