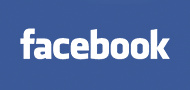 Unnamed executives reveal Indian requests.
According to
New York Times
' sources, the Indian government has asked several major Internet companies to pre-screen content posted by users, and to remove content it deems disparaging or defamatory.
Staff from the Indian units of
Google
,
Microsoft
and
Facebook
are meeting with Indian telecommunications minister,
Kapil Sibal
, to discuss the issue.
Several weeks ago, Mr Sibal reportedly called legal representatives from ISPs and Facebook into his office in New Delhi. He showed them a Facebook page that maligned the Congress Party?s president, Sonia Gandhi, saying it was unacceptable and asking them to find a way to monitor what is posted.
He also told them that he expected them to use human staff to screen content and not rely on filters.
NYTimes sources said that top executives from the firms involved
would inform the minister that what he is seeking is not possible
, even just due to the sheer amount of content that is posted by users.