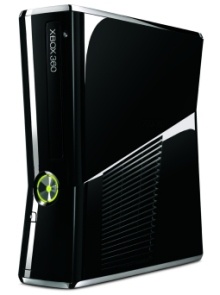 Microsoft partners with more than 40 media firms.
The Redmond-based giant has detailed the launch of an all-new Xbox 360 experience, the first group of new, custom applications from world leading TV and entertainment content providers.
"A new era in entertainment begins where all your entertainment is together in one place ? your games, movies, TV shows, music and sports,"
said
Don Mattrick
, president of the Interactive Entertainment Business at Microsoft.
"With this update, Xbox 360 system owners will experience Kinect voice control integrated with Bing search, making your TV and entertainment experiences more social and personal than ever."
Thanks also the to Kinect device, you can use your voice to effortlessly find the games, movies, TV shows and music you want and discover the best offerings on Xbox LIVE, by simply saying what you're searching for. Beginning tomorrow and over the coming weeks, Bing on Xbox voice search will initially be available in English in the U.S., Canada and the U.K. for Zune video, Xbox LIVE Marketplace and select content partners.
Microsoft also gave the line-up of new content partners, and when their services will arrive on Xbox.
December 6th
EPIX. United States
ESPN on Xbox LIVE (ESPN). United States
Hulu. Japan
Hulu Plus. United States
LOVEFiLM. United Kingdom
Netflix. Canada, United States
Premium Play by (MediaSet). Italy
Sky Go (SkyDE). Germany
Telefónica España ? Movistar Imagenio. Spain
TODAY (MSNBC). United States
Later in December
4 on Demand (C4). United Kingdom
ABC iView (Australian Broadcasting Corp.). Australia
AlloCiné. France (AlloCiné), Germany (Filmstarts), Spain (Sensacine), United Kingdom (Screenrush)
Astral Media?s Disney XD (Astral Media). Canada
blinkbox (Blinkbox). United Kingdom
Crackle (Sony Pictures). Australia, Canada, United Kingdom, United States
Dailymotion. Available in 32 countries globally
Demand 5 (Five). United Kingdom
DIGI+ (CANAL+). Spain
GolTV (Mediapro). Spain
iHeartRadio (Clear Channel). United States
Mediathek/ZDF (ZDF). Germany
MSN. Canada, France, Germany, Italy, Mexico, United Kingdom
MSNBC.com. United States
MUZU.TV. Denmark, Finland, France, Germany, Ireland, Italy, Netherlands, Norway, Spain, Sweden, United Kingdom
ninemsn. Australia
Real Sports (Maple Leaf Sports). Canada
Rogers On Demand Online (Rogers Media). Canada
SBS ON DEMAND.Australia
Sky Go (SkyDE). Austria
TMZ (Warner Bros.). Canada, United States
TVE (RTVE.es). Spain
UFC on Xbox LIVE (UFC). Canada, United States
Verizon FiOS TV. United States
VEVO. Canada, Ireland, United Kingdom, United States
Vudu (Wal-Mart). United States
YouTube. Available in 24 countries globally.
Early 2012
Antena 3 (Antena 3 de Televisión). Spain
BBC (BBC). United Kingdom
CinemaNow (Best Buy). United States
HBO GO (HBO). United States
MLB.TV (MLB Advanced Media). Australia, Brazil, Canada, Chile, Columbia, Czech Republic, France, Germany, India, Ireland, Italy, Japan, Korea, Mexico, Netherlands, New Zealand, Poland, Russia, South Africa, Spain, Sweden, Taiwan, United Kingdom, United States
Telenovelas/Sports (Televisa). Brazil, Chile, Colombia, France, Italy, Mexico, Spain, United Kingdom
Xfinity On Demand (Comcast). United States