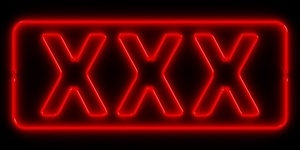 As of 11 AM, over 100,000 .XXX websites are live, ushering in a new "era" of porn.
After a decade of debates, the new top-level domain went public this year, allowing companies to have porn-only addresses.
Says
the ICM registry (company behind handing out domains):
The Internet is home to a wealth of content, suitable for a wide range of ages and values. The adult entertainment industry has, and always will, account for a large amount of this content and while it is enjoyed by some, it is not suitable, or of interest, to all Internet users.

Regardless of your views on adult content, it's here to stay, so let's be adult about it.
Companies have complained about the need to purchase addresses just to protect their brands, including simple names like cocacola.xxx and whitehouse.xxx although the registry says they have strong protection against cybersquatters.