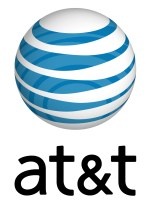 AT&T still completely focused on T-Mobile buyout.
Chief Financial Officer (CFO)
John Stephens
spoke at the UBS media conference in New York about the carrier's persistence with the proposed T-Mobile buyout, and the financial resources that it has to complete the deal quickly.
"We continue to move forward with our efforts to complete the T-Mobile transaction...and we will continue to pursue the sale,"
Stephens said
. He said that AT&T will use $10 billion it has accumulated on its balance sheet to prepare for the closing of the deal, and said the company al;so has a $20 billion bridge facility and $8 billion backup.
"So we clearly have an ability to close the deal very quickly and have those resources. That is the plan."
Stephens did not say how the company would get around regulatory hurdles, instead just insisting that any talks with the
Department of Justice
will not be made public. The DoJ has gone to court to halt the T-Mobile acquisition, finding that the deal would harm competition in the U.S. market.
The
Federal Communications Commission (FCC)
has come to similar conclusions as the DoJ, prompting AT&T to withdraw its application for approval form the FCC last month.