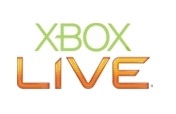 Xbox Live terms of use update reflects changes made on Sony's PSN in September.
Microsoft
has updated the
Xbox Live
terms of use to prevent customers from filing lawsuits against the company in the United States. The binding arbitration clause dictates that if a dispute arises and informal negotiations between both parties fail, customers are required to submit to binding arbitration.
By agreeing to the new terms of use, Xbox Live users give up the right to take Microsoft to court over the service, or to join a class action lawsuit. Disputes can be still handled in a small claims court however, if normal jurisdictional requirements are met.
Another notable change to the Xbox Live terms of use is the agreement to limit Microsoft's liability in any dispute to the cost of a single month of Xbox Live membership. For Gold users, this means you are limiting Microsoft's liability to $5, and for Silver users, you are limiting it to nothing.
"You can recover from us for all successful claims only direct damages up to a total amount equal to your Service fee for one month. You cannot recover any other damages, including consequential, special, indirect, incidental, or punitive damages and lost profits,"
the new terms read.
Of course, the new terms do not apply to personal injury or wrongful death due to negligence, fraud, gross negligence, or willful intent on Microsoft's part.
"We can confirm that the Xbox Live Terms of Use have been updated with a clause stipulating that in the event of a dispute, US customers and Microsoft agree to informal negotiation and then to binding arbitration if the issue cannot be resolved informally,"
a Microsoft spokesperson
told Gamespot in an e-mailed statement
.
"Changes to the Terms of Use are designed to ensure that our customers have an easy way to file a dispute without requiring formal legal action. They may now bring a dispute to our attention by filling out a simple Notice of Dispute form found at www.xbox.com/notice and mailing in documentation in support of their claim. We will then work to resolve the dispute to their satisfaction within 60 days. Any customer unsatisfied with the outcome of this informal process may easily initiate arbitration with the American Arbitration Association."