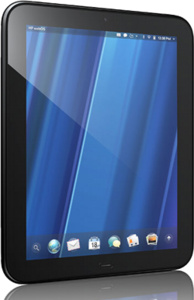 On Sunday, starting at 6 PM Central Time,
HP
will be selling refurbished 16GB and 32GB TouchPads on their eBay store.
The devices will sell for $99 and $149 just like they did on the firesale days of a few months ago.
Additionally, the company will be selling a $79 accessory bundle which has the wireless keyboard, charging dock and a case.
There is only a 90-day warranty on the devices and sales are final, no returns. Users can only buy 2 per eBay account.
The tablets will be available at
http://stores.ebay.com/hewlettpackard.