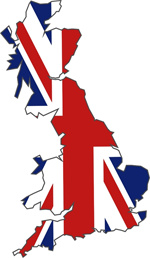 MP requests House of Commons discussion on violent games.
Keith Vaz
, Member of Parliament for Leicester East, has called on the House of Commons to debate over the effects of violent video games. Vaz cited a recently published study that demonstrated effects on the brain from playing video games.
"Could we have a debate next week about the harmful effects of violent video games?"
he requested
.
"Last week, the university of Indiana published research that showed that regularly playing those games resulted in physical changes in the brain."
Unfortunately, the study that Vaz is referring to is already being heavily criticised. The funding for the study came from The Center for Successful Parenting, which has a stated goal to change,
"our culture to protect children from unhealthy media in all formats."
Critics say that the study is broadly anti-video games, but that didn't stop Keith Vaz from citing it anyway, as others surely will.
"At a time when parents are thinking of purchasing video games for Christmas, does the right honest Gentleman not think that it is important to hold a debate on this matter?"
asked Vaz.
"This is not about censorship - it is about protecting our children."