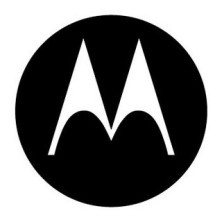 Apple must license patent, and pay for past use.
Motorola
complained to German courts that
Apple
failed to license intellectual property owned by Motorola Mobility. The patent covers a
"method for performing a countdown function during a mobile-originated transfer for a packet radio system."
Apple said it would immediately appeal the decision; moving fast to stave off any attempt by Motorola Mobility to get sales blocked in the country.
Motorola licenses the patent in question to other firms on fair, reasonable and non-discriminatory terms, or
Frand
for short. The owner of a Frand-type patent is obliged to license it to third-parties since it is considered essential to an industry standard.
Apple had previously indicated it would be willing to pay a Frand-set fee to license the technology, and pay a similar rate for past use, but it tried to retain the right to contest the validity of the patent with a view to past damages,
and lost
.
Motorola had pushed its right to charge an above-Frand rate for Apple's use of the technology, stemming back four years to the original iPhone.
"We will continue to take all necessary steps to protect our intellectual property, as the company's patent portfolio and licensing agreements with companies both in the US and around the world are critical to our business,"
said
Scott Offer
, senior vice-president and general counsel of Motorola Mobility.
"We have been negotiating with Apple and offering them reasonable licensing terms and conditions since 2007, and will continue our efforts to resolve our global patent dispute as soon as practicable."