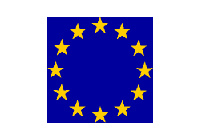 Pressure put on European Commission.
The
Council of Ministers
has called for the principles of
Net Neutrality
- that all traffic on networks be treated equally - to be made into law. The council is pressuring the European Commission to start making moves in that legislative direction.
The Council of the European Union consists of ministers from all 27 member states of the EU. The agenda of the Council determines what minister attends from each state, so anything to do with agricultural policy would dictate that a member states' minister for agriculture attend, for example. The Council acts as a legislative body alongside the European Parliament.
The European Parliament has also
heavily backed the concept of Net Neutrality
in the past.
The European Commission ordered a study to be carried out by the
Body of European Regulators for Electronic Communications (Berec)
into abuses of network neutrality, which turned up examples such as ISP's blocking VoIP services, or giving automatic prioritization to its own services.
"EU member states have today called an open internet a priority for national parliaments. Net neutrality has fast become a key cause of our times,"
Monique Goyens
, director general of the European Consumers' Organisation (BEUC), said.
"Stringent measures have been called for and we expect the commission to protect Europe's consumers by listening up. For real results the ball is now in their court."