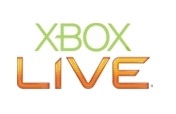 YouTube support finally official on Xbox 360.
Microsoft
announced today that more TV entertainment-focused apps are available from Xbox Live, including the long-awaiting support for
YouTube
content on the Xbox 360 console, something that has been available on the PS3 for years.
Xbox is currently undergoing a makeover with Microsoft working to bring TV and other entertainment content from around the world to Xbox Live. The goal is to morph the Xbox 360 console into a general entertainment hub, and not just have it seen as a video games console.
YouTube is now available through Xbox Live in 24 countries
.
Along with the announcement of YouTube support, Microsoft also announced new U.S. content from Verizon FiOS, iHeartRadio, MSNBC.com and TMZ. In Canada, Rogers on Demand content is not available, while in the UK, Xbox Live has gotten content from blinkbox, MSN Video and MUZU.tv
More content will be added by Microsoft this month, and into the new year.
More details can be found here
.