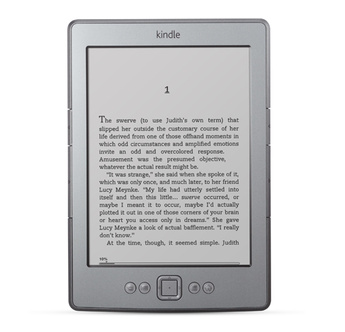 Amazon has said today that it is selling over 1 million Kindles per week.
The behemoth e-tailer is notorious for never revealing sales numbers for its products, so the new admission is in stark contrast to past press releases. Amazon says it is "selling well over" 1 million devices per week, and this mark has been hit for the last three weeks and running.
Included in the sales numbers are all generations of the Kindle e-reader, and the Kindle Fire tablet. Kindle Fire sales have been increasing week-over-week,
added
Amazon exec Dave Limp.
Many in the industry believe the press release was a direct response to a recent flurry of negative reviews of the Kindle Fire, which lacks many standard features like a mic and camera. However, the Fire sells for just $199, at least $100 cheaper than its competitors in the 7-inch category and $300 cheaper than the standard 10-inch tablets like the iPad and Galaxy 10.1.
Additionally, Amazon has already said an upcoming Kindle Fire software upgrade will
"improve performance, touch navigation, and give customers the option to choose what items display on the carousel."