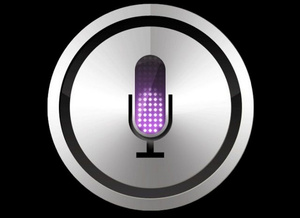 According to network firm Arieso, the voice recognition software Siri has led to a huge surge in iPhone data usage.
Because of Siri,
iPhone 4S
owners are using double the amount of data than their iPhone 4 counterparts.
Arieso Chief Technology Officer Michael Flanagan says voice recognition is leading consumers to "use their smartphones' functions more often." The firm advises major clients like Vodafone and
Nokia
Siemens
on how to manage their wireless networks.
The firm "measured more than 1 million subscribers across a single European network in both urban and rural areas, without identifying the operator"
to see the amount of data being used
, and from what applications.
Over the past year, carriers have moved away from an unlimited data experience, instead charging customers for tiered plans, which usually top out at 10GB per month of 2G/3G/4G data and can be very expensive. The carriers claim anyone using over 2GB per month begin to put strain on their networks, which are ever expanding. The average smartphone owner uses just 750MB of data per month.
Arieso says a very small minority of owners (1%) use almost 50 percent of overall data over the course of the month.