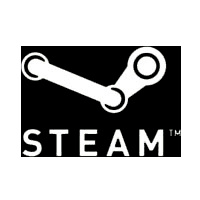 The Steam digital distribution platform continues to see exponential growth.
Valve has reported on Steam's 2011 accomplishments, which showed 100 unit sales growth for the 7th year in a row. Steam disseminated 780 petabytes of data in 2011, a remarkably huge number.
During the year, the service grew to 40 million accounts, 1800 games and at one point had 5 million concurrent users.
In order to handle the data, Steam
had to
"more than double its service capacity and a new content delivery architecture was deployed to improve user download rates.
Concludes Valve:
Steam and Steamworks continues to evolve to keep up with customer and developer demands for new services and content. Support for in-game item trading prompted the exchange of over 19 million items. Support for Free to Play (FTP) games, launched in June, has spurred the launch of 18 FTP titles on Steam, with more coming in 2012. Looking forward, we are preparing for the launch of the Big Picture UI mode, which will allow gamers to experience Steam on large displays and in more rooms of the house.