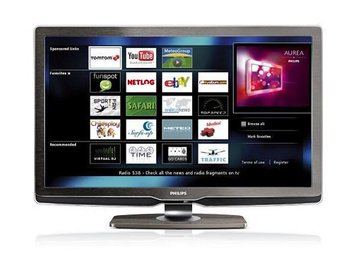 According to figures from NPD In-Stat (via
TND
), most Internet-enabled TVs remain unconnected to the Web.
Instead of using the built-in connectivity of the TV, many consumers are still using set-top boxes or ordering video-on-demand.
"People are buying connected TVs, but they are not all using them,
" added Norm Bogen, vice president for digital entertainment at NPD In-Stat.
For those that do connect their TVs, many of the more "active" features go unused, says the report:
"I think that people like some aspects of smart TVs. They don't often use features that require them to be active. Social networking and games - those are pretty lightly used. People type on laptops and mobile devices."
Some other consumers just do not know their new TV has Internet access, or the retailer they purchased from did not explain how to use the features, including connecting.
New devices from
Samsung
and others hope to make Internet features more prominent, even adding voice and motion control features to make using the sets as easy as possible.