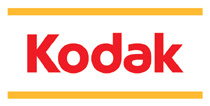 Eastman Kodak, the bankrupt photography
pioneer
, has sold their online photo services to Shutterfly.
The final price on the deal was $23.8 million and should be the first round of asset sales for the company as it tries to emerge from bankruptcy as a leaner, profitable company.

In their bankruptcy proceedings, the company has already announced they will quit the digital camera market and sell their potent patent portfolio, which should fetch over $1 billion.

Shutterfly says it will transfer all current Kodak Gallery customer accounts and images over to Shutterfly. Users can opt out if they do not want to be transferred over, however.

Kodak Gallery has 75 million users and is a service exactly like Shutterfly allowing customers to upload and share images or get them printed in books, cards, mugs, etc.