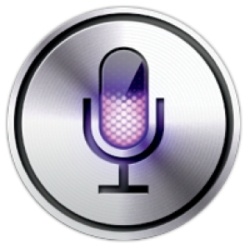 Disappointed iPhone 4S owner sues Apple.
A New York man has filed a lawsuit against
Apple
, claiming that the advertisement's for
Siri
are deceptive and misleading.
Frank Fazio
bought his iPhone 4S in November last year after seeing advertisements showing Siri being used.
"Defendant's advertisements regarding the Siri feature are fundamentally and designedly false and misleading,"
the complaint reads
.
"Plaintiff would not have paid the price he did for the iPhone 4S had he not seen these representations."
The suit specifically mentioned ads showing Siri helping users to locate restaurants, make appointments, tie a tie and even learn guitar chords. Fazio found that Siri just didn't work as advertised in his own experience, and so the lawsuit describes the iPhone 4S as
"merely a more expensive iPhone 4."
"When Plaintiff asked Siri for directions to a certain place, or to locate a store, Siri either did not understand what Plaintiff was asking, or, after a very long wait time, responded with the wrong answer,"
the lawsuit states, though it does acknowledge that Siri is still in beta.
Fazio is not alone in criticizing Siri's performance however, with even
Steve Wozniak
suggesting that
Siri has gotten less useful than it was at launch
.