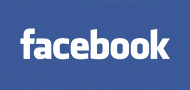 Sixth grade student sues for unlawful search of Facebook account.
She has the backing of the
American Civil Liberties Union (ACLU)
, and is identified in court documents only as
"R.S."
According to the complaint, the girl was punished on two occasions by the school for comments she had made on her Facebook profile.
She was pressured into handing over the account details by school officials.
"R.S. was intimidated, frightened, humiliated and sobbing while she was detained in the small school room"
as she watched a counselor, a deputy, and another school employee pore over her private communications.
It started when the girl felt that a school hall monitor was picking on her, and she used her Facebook profile to remark that she hated the monitor. She did not use school computers to make the post, according to the lawsuit.
When the school principal was made aware of the message, the girl received detention and was forced to apologize to the hall monitor. When she took to Facebook again to ask who turned her in, she was punished with suspension and missed a class ski trip, according to the complaint.
But the real problem came in a third incident when a guardian of another student complained that R.S. had had a conversation about sex through Facebook. She was then forced to give up her Facebook and e-mail account login details in a meeting with a deputy sheriff, school counselor and an unidentified school employee.
According to the lawsuit, the officials did not get permission from the girl's mother to view her private communications, and that she had been given a hard time about the materials discovered.
"Students do not shed their First Amendment rights at the school house gate,"
Charles Samuelson
, executive director for the ACLU in Minnesota,
said in a statement
.
"The Supreme Court ruled on that in the 1970s, yet schools like Minnewaska seem to have no regard for the standard."
The school district denies any wrong-doing, and said it was confident that once all the facts come to light, the district's counduct will be found reasonable and appropriate.
"The district did not violate R.S.'s civil rights, and disputes the one-sided version of events set forth in the complaint written by the ACLU,"
a statement reads.