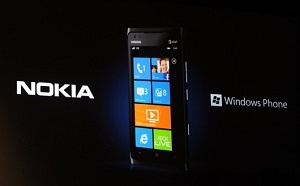 The
Nokia Lumia 900
has another rumored launch date for AT&T in the U.S.
After the company's announcement of the flagship device at January's
CES
event, speculation has been rampant as to when Americans would be receiving the phone.
The first rumored date was March 18th (with a $99 price point) but that has clearly come and gone. Sources then speculated April 22nd, and that remains to be seen.
Today, however,
Verge
is claiming that AT&T has April 8th as a tentative date for the release. The claim comes via an assistant manager at an AT&T store in California. Additionally, "
Microsoft
Stores are expecting shipments of
Lumia 900
handsets ready for the second week of April," says the site.
The Lumia 900 has 4.3-inch AMOLED display, 1.4GHz single-core processor, Nokia's ClearBlack technology,
LTE
support, an 1830 mAh battery, 512MB
RAM
, 16GB internal storage and an 8MP Carl Zeiss camera with large
aperture
(F2.2) and wide angle focal length (28mm). The phone also has a 1MP front facing camera.