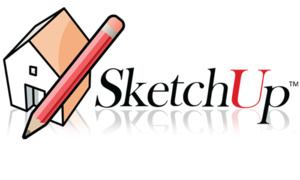 Google has announced today that it has sold the popular 3D modeling software SketchUp to Trimble Navigation.
Financials of the deal were not posted.

Says John Bacus, Product Manager, SketchUp, in his blog post: "I'm sharing today that the SketchUp team and technology will be leaving Google to join Trimble. We'll be better able to focus on our core communities: modelers who have been with us from the beginning, as well as future SketchUppers who have yet to discover our products. Designers, builders and makers of things have always been the heart and soul of SketchUp. With Trimble's commitment to invest in our growth, we'll be able to innovate and develop new features better than ever before.

For those of you in the architecture, engineering and construction industries, the knowledge and experience Trimble will add to the SketchUp effort are obvious. Together with our new colleagues at Trimble, we plan to continue making our tools for the building professions as innovative, intuitive and (dare I say) fun to use as we always have."

Trimble will offer all new versions of Sketchup and will remain partnered with Google for the "SketchUp 3D warehouse," a repository online where fans can collaborate on models.