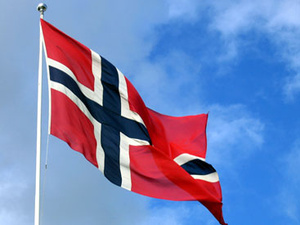 AfterDawn is expanding to Norway with its own brand and with its Nordic franchise,
Tom's Hardware Norway
. To achieve our goals, we're hiring one staff writer to Norway.
Your work would include:
Writing tech news articles to Tom's Hardware
Translating in-depth tech articles from English material to Norwegian (from THG USA's articles)
Translating AfterDawn's software section's descriptions to Norwegian
Promoting the site in Norway
What we're looking for:
you're a native Norwegian speaker (no, good Google Translation skills don't count :-)
a person with good English language skills (English is the communication language between different AfterDawn teams -- and your news sources, translation materials, etc will all be in English -- but you don't need to produce content in English)
a strong grasp on PC technology (and related terminology), including motherboards, graphics cards, CPUs and GPUs, mass storage etc.
ability to write fluently and grammatically correct Norwegian
commitment to agreed deadlines, NDAs, content targets etc.
ability to work remotely, using instant messengers and email as primary means for communicating with other members of the staff
basic HTML and image editing knowledge (nothing dramatic here, just the understanding of basic tags, image resizing, etc)
prior experience with content management systems is a bonus, but not required (we use a custom CMS anyway)
You'll be part of a team that consist two members in Norway, but you'd be backed by a strong team of developers, content editors in other countries and the entire team of AfterDawn Oy.
What will you get in return:
an opportunity to work with a launch of one of the leading technology sites in the world - in your own country
flexibility in arranging your working hours and holidays -- this is not a nine-to-five-job
.. and of course a salary based on your content output and an opportunity to a bonus, based on the performance of the site
About us:
AfterDawn Oy is a Finnish company, founded in 2003.
Our company operates AfterDawn-branded sites in Finnish, English, Danish (beta), Norwegian (beta), Dutch and Spanish (beta).
We also run Tom's Hardware-branded sites in Finland and Denmark and are about to launch one in Norway soon (currently in public beta)
We have 16 employees, in 6 different countries.
Our sites, altogether, reach more than five million unique visitors each month.
That's it really. Questions? Contact us via our feedback form or comment on this article.
To apply
, please visit:
https://www.afterdawn.com/general/apply_for_position.cfm
UPDATED:
Deadline for applications is Sunday, June 10th 2012 at 23:59 UTC.