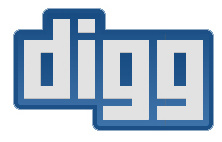 The once-ultra popular community news sharing site Digg is expected to be sold to the Washington Post sometime in the near future.
Talks have gotten "serious" and Digg has been looking for a buyer for the last three months.
If the talks were to break down, however, the site has been shopping itself to other large news outlets including CNN. CNN is a good match, as well, as it recently purchased iPad mobile news magazine Zite.
Digg, which was once one of the most popular sites on the web for news aggregation and commentary, has recently lost favor to Reddit. In 2010, Digg redesigned its site, angering long time readers, and traffic has never recovered.
If the deal were to go through, the initial deal would only be for Digg's staff, say
sources
, not their technology.