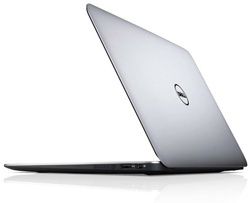 Sales of XPS 13 Ultrabook surpass expectations.
Ultrabooks are a new category of notebooks that combine a thin, sleek form factor with high performance. The category is being pushed heavily by
Intel
, which has seen a dominance of rival microprocessor technology in tablet PCs.
Dell
's
XPS 13
Ultrabook went on sale on February 28. According to the company, sales of the device have already more than doubled the company's internal forecast. Furthermore, the Ultrabook is enjoying demand from both consumers and large corporations.
"Since we started shipping it to customers, XPS 13 has exceeded our expectations,"
said
Dell
product marketing director
Alison Gardner
.
"With this product, we went aggressive with the forecast."
Gardner did not share the actual sales figures for the product. Starting at $999, the XPS 13 Ultrabook is quite expensive, and highlights the challenge that Untrabook makers face trying to keep their products as thin and light as possible while not sacrificing performance.