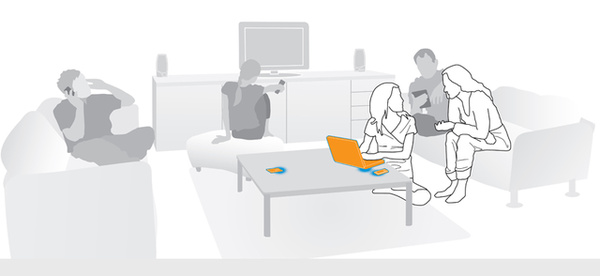 Samsung
and Qualcomm have joined the The Alliance for Wireless Power (A4WP) in an effort to create a new wireless charging standard for mobile devices.
The group is looking to create a "worldwide wireless power technology ecosystem." More specifically, the Alliance will develop "new power transfer technologies that will allow for simultaneous charging of multiple devices in cars, on tabletops, and elsewhere." The group will offer a certification program for interested parties.
"The A4WP expects to achieve this capability without the need for costly multi-coil repeaters, which are required for other systems,"
the group said in a statement.
"A single specification is envisioned that will address simultaneous charging of multiple devices ranging from very low power products, such as Bluetooth headsets, to today's most sophisticated tablets."
Besides Qualcomm and Samsung, Ever Win Industries, Gill Industries, Peiker Acustic, Powermat Technologies, and SK Telecom have also committed to the group.
More info here:
http://www.a4wp.org/